Natural BodyBuilder Bundle
AS SEEN IN


Unique Proprietary Absorption Method
99.99% Absorption Rate
Maximum Bioavailability
Need a boost of muscle gain in a bottle? We got you.

Yes, eating adequately enough, hitting the gym and sending that muscle building signal by lifting those weights is essential, but sometimes we need a bit of help. Especially in today's world where we are surrounded by endocrine disruptors that affect our testosterone levels and deplete our minerals, this is where we come in to save the day.
The best absorbing supplements available with maximum bioavailability and measurable absorption. This unique bundle includes Upgraded T, Magnesium 60 ct, and Metabolism.
Regarding the supplements you're currently taking, where does the problem lie?
Most supplements only absorb in the body at a rate of 4-20%.
This is because the mineral particles are too big for your cells to use.
We solved this problem by creating a proprietary Nano Particle Technology…
This shrinks the particles of minerals so they can be absorbed at a rate of 99.99%.
Not only that, due to the small particle size of Upgraded Minerals…
They don't need to be digested and can be absorbed in seconds.
Upgraded Metabolism
This product is a mix of zinc, manganese, chromium and trace minerals all there to help increase the metabolic rate. Zinc is responsible for over 600 enzymatic reactions in the body and helps to increase other nutrients like potassium, phosphorus, and many B vitamins, including vitamin A. It's an anabolic mineral, meaning it helps with building, for it helps us synthesize nutrients better and increase steroid hormone production, particularly testosterone. Manganese is also important for the metabolism for it is primarily found in the liver, thyroid, pituitary, pancreas, kidneys and bones, exemplifying its vitality by acting as an antioxidant and activating several enzymes responsible for fatty acid and protein metabolism. Chromium is a trace mineral specifically added to help with blood sugar regulation and the assimilation of carbohydrates, so when we do ingest some carbs as we build, we can readily use them without a crash or get "hangry". Lastly, the trace minerals are added to help with hydration and energy, for as we sweat and go on with our day, we do lose minerals as a result. Think of it as an insurance policy.
Upgraded T

This supplement, unlink our others, isn't mineral based, but rather herbal. It's a mix of Tongkat ali, shilajit, grape seed extract, green tea and maca. The tongkat ali's role is to help increase testosterone levels as well as increase human growth hormone to help with muscle building. The shilajit's purpose is to support energy levels through its trace mineral content, but also support endurance and overall mental clarity. Grape seed extract exclusively helps with stress, resilience and cardiovascular health, which can all be supportive to one's muscle building goals. It has also been shown to increase nitric oxide production, increasing blood flow, as well as repairing skeletal muscle. The green tea blend will be supportive for energy and micronutrient management- because we all know it's tough to eat the amount we need to when building muscle. Lastly, maca is a potent adaptogen that helps the body adapt to stress and maintain resiliency, whilst maintaining energy levels, increasing endurance and supportive libido (which we know can dip if our body fat percentage drops too low).
Upgraded Magnesium
You all know the saying, especially if you've been in body building for a while, if you're not resting, you're not building. Which is true. The building actually occurs when you are recovering, for the act of exercising is simply a stimulus we send to the muscles whilst tearing them apart so they can rebuild themselves stronger to resist the breakdown we put on them. Upgraded Magnesium helps you get the rest you need by making sure you get that deep sleep every night to hit the gym again the next day. In addition, magnesium is required for muscle contraction, heart health and the maintenance of muscle overall. 
New Delivery System
We created a new delivery system to increase the absorption of minerals up to 99.99%. Our minerals are the size of nanoparticles, small enough to bypass digestion, and absorb directly into your cells to optimize uptake. This is the best of what science has to offer.
★ FAST-ACTING RELIEF AND RESULTS: Every other mineral supplement available is too large to be absorbed and used in the body. Not only that but most companies use inferior quality minerals with nasty fillers and artificial flavorings. Every serving of our Upgraded Formulas products have been optimized to be absorbed and provide faster-acting results so you have all-day energy without the crash, get more nutrients from the foods you eat, and balance your hormones.

★ SAME DOSE BUT BETTER RESULTS: Our mineral supplements are packed with our proprietary Nano Particle Minerals that are absorbed at a higher rate and come from a higher quality mineral which delivers better results.

★STABILIZED NANO MINERALS: The stabilized Nano Particle Mineral technology means that you will absorb 99.99% of our Upgraded Formulas products. Even at smaller doses our products are more effective than higher doses of other minerals on the market due to how well it is absorbed.

★ 100 % NATURAL, ORGANIC, GLUTEN-FREE, KETO & VEGAN FRIENDLY: This product is designed for the person who's health-conscious and tired of all the nasty fillers, artificial flavors, and stabilizers that so many companies use and sell. Our Upgraded Formulas products are as close to mother nature as you can get. We've even taken that same all-natural stance with the bottles we use at Upgraded too. We only use recyclable bottles without harsh chemicals so your health is protected by what's in the bottle and by the bottle we use itself too.

★ 100 DAY MONEY BACK GUARANTEE: All of our products come with a 100-day money-back guarantee on them because we want to make sure you're completely satisfied with your product. If you're not, just shoot us an email and we'll make sure every penny is sent back to you as soon as possible.


★ GIVING BACK TO A CHARITY: Every purchase you make with Upgraded allows us to donate a portion of that money to Charity:Water which provides clean and sustainable water to millions of people around the world who don't have access to clean drinking water on a daily basis.

CLEAN PROFILE: Organic, Keto, Paleo, and Vegan-Friendly, Zero Calories, No Sugar, Sucralose, Gluten, or Soy

NO ARTIFICIAL FLAVORS OR COLORS: We do not add flavors or colors, because it can reduce absorption. No alcohol or other additives

ACTIVE INGREDIENTS: Nano Magnesium, Nano Zinc, Nano Manganese, Nano Molybdenum, Nano Phosphorus, Nano Iodine, Nano Boron

BEST USES: Morning, Afternoon, or Nighttime
Customer Reviews
Write a Review
Ask a Question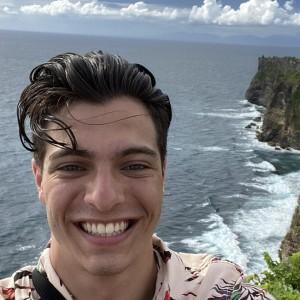 A
11/07/2023
Anvar

United Arab Emirates
Had the best sleep last night
I almost forgot what it's like to wake up feeling refreshed, great stuff!
11/08/2023
Upgraded Formulas
Thank you Anvar! We are so happy for you.
10/31/2023
Brad h.

United States
Feeling optimized
First blend I've taken or bundle that Ive felt a noticeable difference. I take the Upgraded Magnesium each night and the others in the morning with coffee.
11/06/2023
Upgraded Formulas
Brad thanks for sharing your experience with us. We are so happy that you enjoy our products.