Upgraded Mineral Deficiency, Heavy Metals, and Metabolism Hair Analysis Bundles
AS SEEN IN
Test, Don't Guess®
Upgraded Mineral Deficiency Analysis 

At-Home Test Kit Bundles
Upgraded Mineral Deficiency Analysis The Foundational Pack includes:

1 Hair Analysis & Consultation
Upgraded Magnesium 60 ct Capsules
Upgraded Potassium 8 oz
Upgraded Zinc
Upgraded Memory
*BEST DEAL*Upgraded Mineral Deficiency Before & After Bundle includes:

Hair Analysis & Consult x2
Upgraded Magnesium 60 ct Capsules
Upgraded Potassium 8 oz
Upgraded Zinc
Upgraded Memory
STEP 1: Begin taking products as soon as they arrive
STEP 2: Take hair sample and send into our lab asap. Do not wait to begin taking supplements. Taking supplements for a week prior to doing your hair analysis will not affect the results.
*Due to state laws we can't provide prepaid hair sample return labels to customers in the state of New York*
Tired and don't know why? Not feeling 100% yourself? 

IDENTIFY your deficiencies. Learn exactly what your body needs...
Say goodbye to painful blood draws and messy urine tests.
Blood and urine typically indicate a short-term result, while hair is the best identifier of tissue mineral status and heavy metal toxicity.
This important data provides metrics crucial to understanding your baseline health. Save time, money, and hassle, so you no longer need to go to the clinic or doctor to treat symptoms.
Learn how to implement changes to overcome the root cause of health issues and how to properly take care of your body.

You can now equip yourself with the knowledge you need to make SMART decisions about your health.
We Test Health Metrics In 7 Crucial Areas
1) Key Minerals - Balanced levels are critical for over a thousand bodily functions
2) Heavy Metals - Higher levels can be toxic to your health. The first step to better health is knowing your levels. 
3) Metabolism - Understanding your metabolism is significant in knowing how your body converts what you eat and drink into energy.
4) Hormone Levels - Testosterone, Progesterone and Estrogen are affected by zinc and copper levels. This determines mood, energy, follow through and focus.
5) Thyroid Function - Calcium and Potassium offer a great insight into thyroid function for more insight into what can be changed to feel more energized.
6) Adrenal Function - Sodium and Magnesium levels offer great insight into our energy levels, stress tolerance and how quickly we bounce back from workouts and life's hurdles. Very valuable to understand and improve. 
7) Immune Function - Zinc, copper, and iron ratios show how much our immune system needs support. By understanding this through our consultations we get a picture of how susceptible we are to a viral or bacterial infection. 
How To Test In 4 Easy Steps 
1) Collect Hair Sample - Collecting your hair sample will only take a few minutes. Scalp hair is the ideal source location, but pubic and underarm hair is satisfactory as well. A heaping tablespoon of hair is enough to tell you all you need to know about your health. 
2) Send Sample - We provide you with a prepaid shipping label that has shipment tracking.
3) Receive Test Results - Your results are processed by our Physician-Approved and Certified Lab. Once your results are processed, we then email via secure a HIPAA compliant server the PDF of your Hair Analysis report.
Optional but HIGHLY RECOMMENDED - Consultation (Must Purchase Option B or C) - Once you receive your test results, we can provide you a hair analysis consultation with an Upgraded Certified Nutritionist to help interpret your test results with you for precise actionable results. Most customers will need help interpreting their results. We offer product recommendations tailored to your specific health needs and test results. The consultations have been a game-changer for many of our customers. Consultations are approximately 40 minutes. 
Our Upgraded Certified Nutritionists Evaluate the Following:
Metabolism*

Hormone Levels*

Thyroid Function*

Adrenal Function*

Heavy Metal Toxicity Levels*

Mineral Deficiency and Imbalances*

Immune Function*

Develop a Personalized Action Plan

BONUS:

 Newest Proven and Effective Health Hacks and Science
Our Mission

Upgraded Formulas was founded to optimize your health through effective testing with follow-up supplementation and nutritional planning. We strive to deliver the highest quality and assurance standards with the most advanced processes available.
Our Promise
The ideal place to start healing and optimizing for your daily well-being, physical and mental performance. We will help identify any potential issues with mineral deficiency, heavy metal toxicity, and metabolism function. This test is so valuable as a foundational assessment of your baseline health, it is a no-brainer investment. 
You will begin to get more out of life if you take the correct action based on your results. We have consultation options to give you the guidance to confidently dial in your health. We guarantee it.  
FAQ  
Q: Can I place my hair sample in plastic? 
A: NO. Please do not place your hair sample in any plastic material. This will result in a rejection. Please place your hair sample in the provided (A) Paper Envelope.  
Q: How much hair is needed for my sample? 
A: 1 FULL TABLESPOON. You can also use a larger soup spoon to measure your sample. This will ensure that the lab will have enough hair to test. 
Q: I Have Dyed Hair, Will That Affect The Results? 
A:

 We accept treated hair.
It does not disrupt the key minerals we are looking at, it is much more important to have the test done sooner rather than later - because doing so means you begin to act on better information about your health as soon as you can. P
lease include as much information as you can about what type of dye was used. 
You can also use hair from other areas of your body, as explained in the test kit.
Q: Can I buy a Hair Analysis for someone else? 
A: YES. Please email care@upgradedformulas.com the name(s) of the individual(s) that will be taking the test.
Q: Can I buy Multiple Hair Analysis Kits? 
A: YES. Please understand all information will be tied to the original purchaser email. Please email care@upgradedformulas.com the name(s) of the individual(s) that will be taking the test.
Q: How often should I test? 
A: It's recommended that you test quarterly, every 90 days or 3 months after you receive the lab results to stay consistent with changes.
This enables you to implement an action plan to address any issues that are identified in the test. The retest enables you to track progress. Repeat this process until you are satisfied with your results.
Q: Are hair analysis tests accurate? 
A: Yes. Many studies have shown that hair tests will show mineral and heavy metal levels. One study showed that hair tests reflected supplements taken by pregnant women.
In fact, some researchers have used one of Beethoven's hairs to learn more about him and the time he was alive. While most labs wash hair (and thus the minerals), our labs do not do this. 
Q: What minerals and heavy metals do you test for in hair? 
A: Human hair contains the following nutritional elements. Additionally, each of these nutrients and heavy metals provides nearly 1000 more data per element than blood testing:
Calcium (Ca)
Copper (Cu)
Magnesium (Mg)
Molybdenum (Mo)
Sodium (Na)
Potassium (K)
Zinc (Zn)
Phosphorus (P)
Iron (Fe)
Manganese (Mn)
Chromium (Cr)
Selenium (Se)
Sulfur (S)
Heavy Metals

Mercury (Hg)
Lead (Pb) 
Cadmium (Cd)
Arsenic (As)
Aluminum (Al)
Beryllium (Be)
Antimony (Sb)
Uranium (U)
Other important elements such as Vanadium can also be found. Your hair can show you the entire periodic table.
Q: What can my Hair Analysis reveal? 
A: As you can tell from above, we can identify a lot! The test results will show your mineral deficiencies and imbalances. They'll also show the presence of any potentially harmful levels of heavy metals in your system. The test can be a great wake-up call for the kinds of minerals and nutrients you should be consuming. You will receive insight into your metabolic activity, adrenal function, thyroid function, and parathyroid activity.
Q: Are the hair analysis kits HSA eligible?
A: Our tests and consultations are often reimbursable by your health savings account. Check with your HSA and get ready to upgrade your health. You can always pay directly here on the site and check on the status later.
Q: What should I do with the results of my hair analysis? 
A: Your hair analysis can help you and your doctor find and use targeted supplementation to in response to major deficiencies of VITAL minerals such as Calcium, Magnesium, Zinc, Copper, Manganese, Germanium, Chromium, Potassium, Iron, Vanadium among others and take action with our minerals or another brand whom you trust to take action and make changes
Q: Is this a Drug Test?
A: NO. The test will not reveal any drugs in your system.
Q: Is my Information Private? 
A: YES. The results of the lab test are known only to you and are not saved by the lab. Your health information is completely private to you. The personal information collected is for test verification only. You can opt to share it with a certified nutritionist, dietician, doctor, or anyone else you trust with your health information.
Q: When Should I Expect My Results? 
A: Patients in the US can expect results in about 10-14 business days from when you send your hair sample off to our lab.  
The travel time to the lab is usually 5 days unless in Canada or outside the US. The time to process your results once the lab receives the sample is 4-5 business days, after which you will receive your results via the email you provided at checkout.
Once ordered here on the website, your hair analysis kit should arrive in 4 to 7 business days if shipping to the US.
Once you receive your kit watch the above video and mail in your hair sample with hair that has been freshly shampooed and dried. Dyed hair is acceptable, please include as much information as you can about what type of dye was used.
The test results are then sent via secured PDF electronically, so it's vital that you follow the instructions in the kit to activate it and provide all the right contact information.
Customer Reviews
Write a Review
Ask a Question
05/21/2022
France R.

Canada
So confused
Hello, I have to say I am quite worried at the hair analysis results. I paid over $400 for the starter kit and results show my numbers WAY OVER the limit on most minerals sold to me such as potassium & magnesium!! What next??
06/08/2022
Upgraded Formulas
Thank you for contacting the Customer Care Team and allowing them to assist you.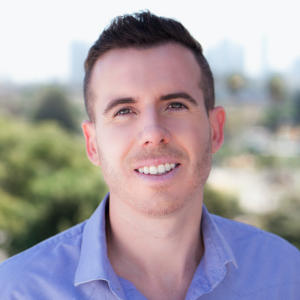 BS
01/28/2022
Brian S.

United States
Super helpful!
The tests and products have been really helpful for me to understand my nutrient levels and take actionable steps. I eat a really good diet already, but I never knew what my actual nutrient status was. I thought I was getting enough sodium and potassium, but it turns out I wasn't. I made some changes after the great consultation with Ryan and things are looking a lot better! Feeling great as well.
03/30/2022
Upgraded Formulas
Hello Brian, Thanks so much for taking the time to provide your positive feedback. We are so pleased to hear that you are feeling great and have had good results. Please feel free to reach out to us. Your partner in health ~Serena (Team Upgraded)
09/23/2021
Marla K.

United States
I recommend this.
The hair analysis and consultation was eye opening. Loving the sleep improvement. energy through the day, have been noticeable and the diet tweaks suggested were simple and straightforward. Taking the sample was easier than expected. Just watch the video.